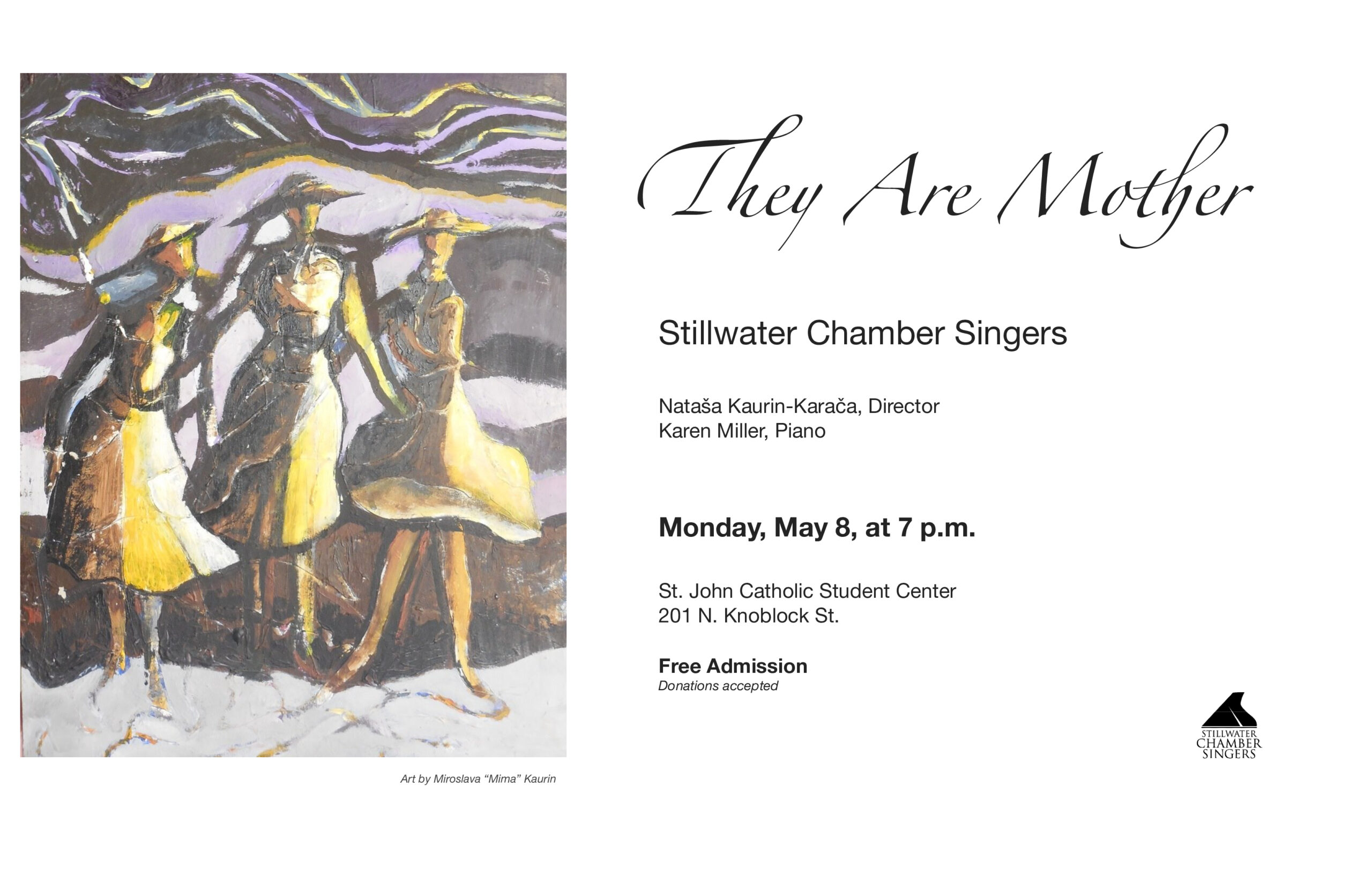 The Stillwater Chamber Singers are closing the season with the concert dedicated to mothers. It is a very special night of choral favorites in an eclectic program featuring Forrest, Tavener, Rachmaninoff, Cooke, Foster and others.
We are excited to welcome back to the podium Dr. Jerry McCoy and feature soprano Dr. Anne-Marie Condacse.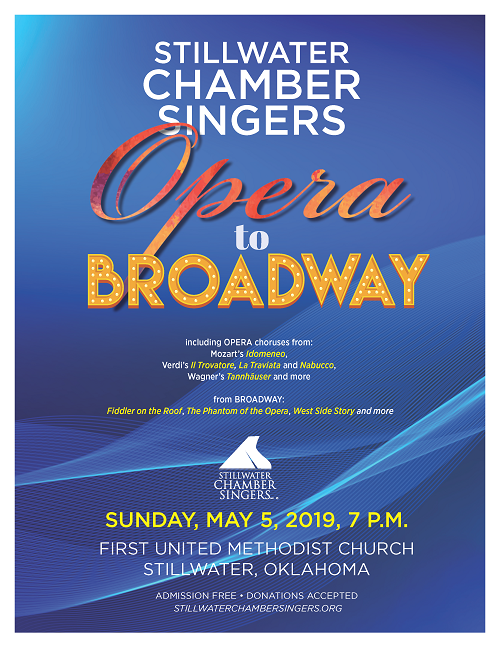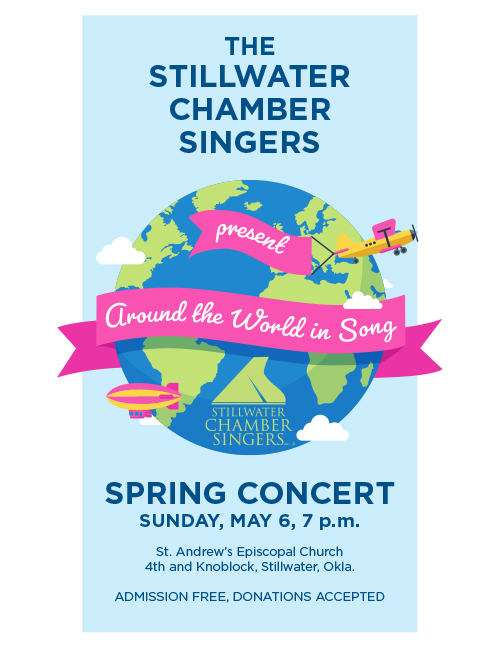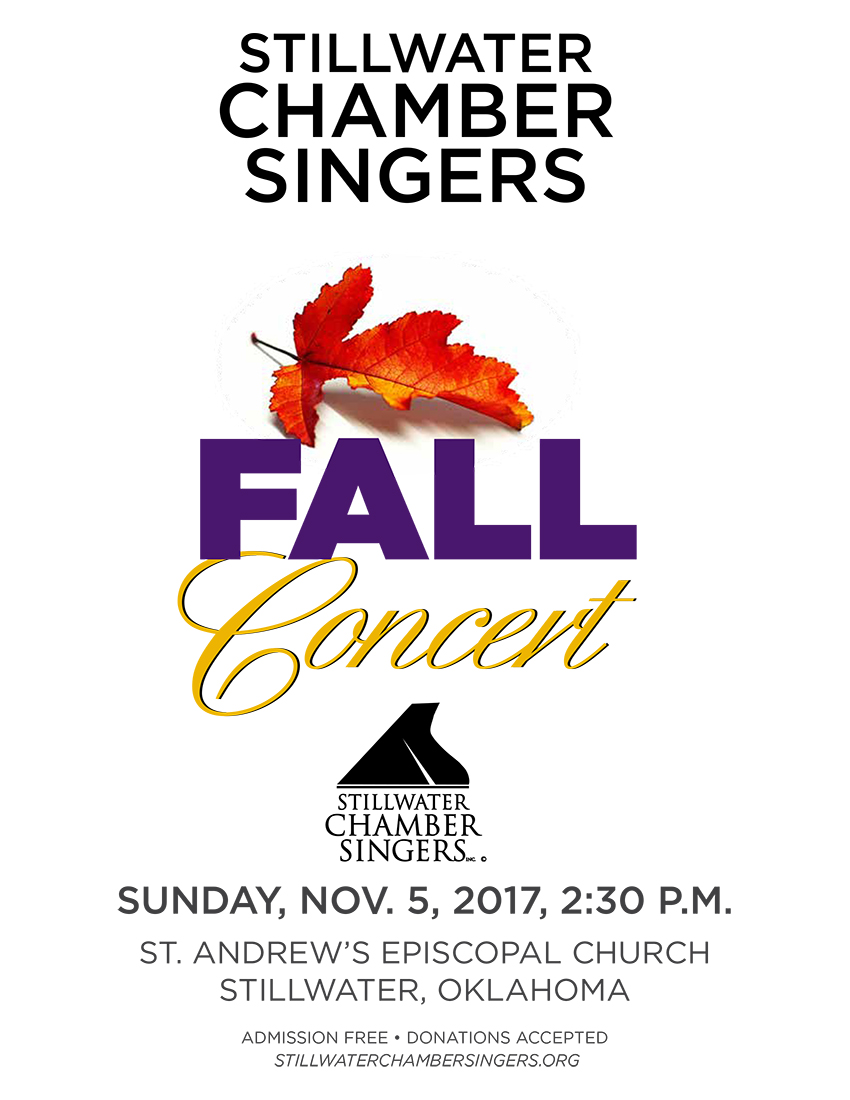 Go check out our Facebook page for more events and information about Stillwater Chamber Singers!